Name and surname:
Benoit Pagotto
Nick:
Fnatic Team
Games:
Counter Strike: Global Offensive, Hearthstone, League of Legends
Fanpage:
Fnatic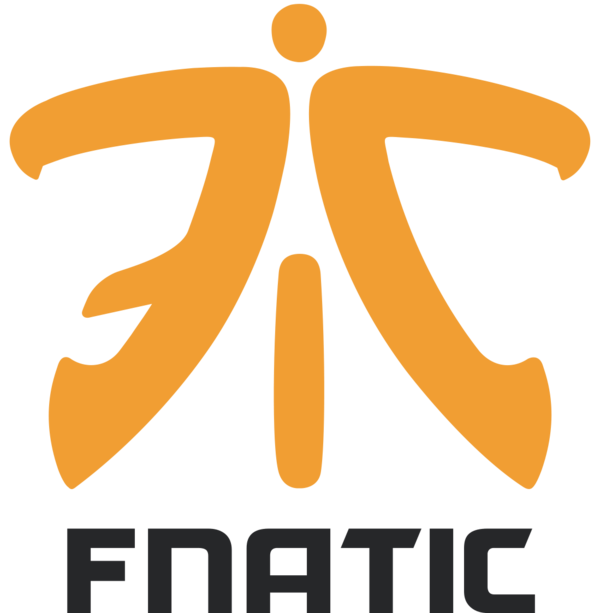 Intel Extreme Masters is one of the biggest e-sport tournaments in the world and always attracts thousands of fans. Best teams in the world compete for money and glory. One of them is Fnatic, a team that doesn't need to be introduced. But how does working at Fnatic look like? Where will global e-sport industry go in the near future and are Katowice a good place for such events? How does a professional player's life look like? You will find out everything in our interview with Mr. Benoit Pagotto - Head of Marketing at Fnatic.
Polish translation can be found here.
Audio version available on our YouTube channel.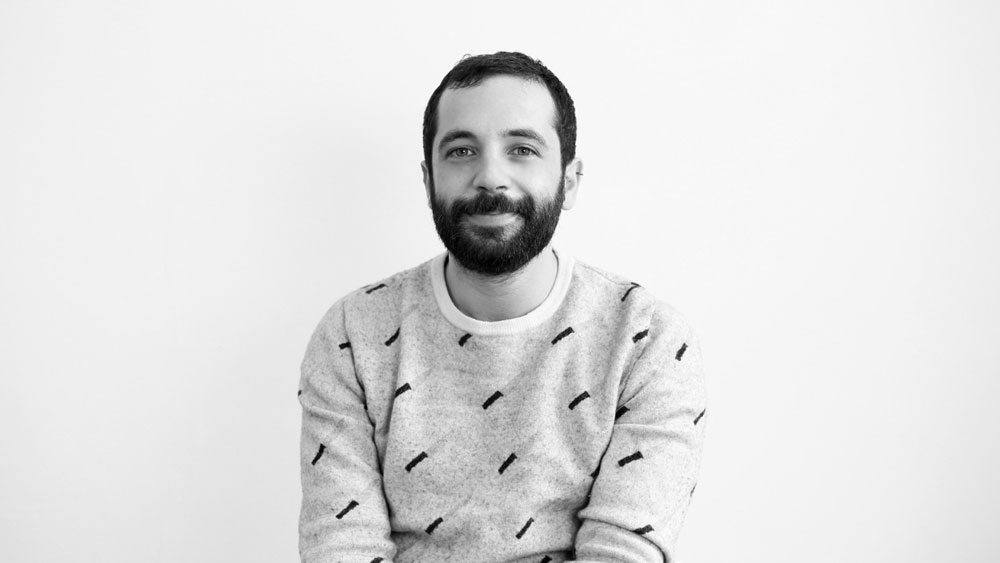 Ahnestrasz: What were the biggest challenges you had to face when working with an organization like Fnatic?
Benoit Pagotto: I think the biggest challenge is to have enough hours daily to do all the things we want to do. The industry is growing so fast and Fnatic is such a cool brand, that we have many ideas we want to try everyday. We have a lot of good opportunities and new and exciting stuff we can't wait to try. But the biggest challenge is having only 24 hours per day. However, it's not only Fnatic, but e-sport in general. It's so fast and exciting. You just don't know what will happen next, so we need to think how to keep ourselves organized and at the same time, how to stay innovative, how to grow steadily and to keep up with the industry, which is growing very, very fast.

A: And being in Poland, do you think that e-sports here is not as popular as in other countries, like for example in France?
BP: I think that e-sport here is big. Poland, of course, supports VP, but we also love VP so when our team lost, we were like "Ok, we are now supporting VP", but VP lost as well. Poland is great for e-sport, because all the fans here are very young, very excited and for them it's normal to watch Counter-Strike as a sport. It's a great place for it and I think in the future, the country will continue to grow, also worldwide. I mean, look at the stadium we're in, the Spodek, it's gigantic, it's great. All those people coming for signing sessions and buying stuff to show support for their favourite team, it's just amazing. I think we, as Fnatic, will do more things here in Poland in the months to come. Now that I've seen it, I'm like "We need to do more". We had also done special illustrations and t-shirts for the event, with the yellow logo. The guy who did the illustrations for us is a super cool guy called Ferry, who is also the illustrator for the band Major Lazer. I think we had a great feedback and we're going to do more of this now.

A: That would be great. And what do you think about this big event here in Katowice, the Intel Extreme Masters? Is it good? Is it comparable to the other tournaments from the series or would you want to change something about it?
BP: Honestly, it's one of the best I've been to so far, because it's on a proper stadium and it's well organized. There's the exhibition center and the stadium. And the arena itself is mind-blowing, especially when you are inside and see around fifteen thousand people cheering, the lights and everything. I don't know what I would change. Honestly, I think it's one of the best events for e-sport worldwide right now.
A: You didn't have any problems with so many people coming in? Wasn't it too crowded around your booth?
BP: We invited streamers, for example Brunecia, who is very popular in Poland, so maybe there was a bit too many people around sometimes, but as e-sport grows, they're going to organize themselves better. Like in any big football match, where there's a big team, there are always queues. During halftime, there are always people queuing for two hours to get a beer, so I think it's just a natural part of the popularity of e-sport and its growth. It will always be a bit messy, but as long as there is passion, people will have a good time. It's good already and it will get better as it grows.

A: I would like to ask you about the team itself, the players. Do you only contact with them on a professional basis, or do you also meet with them outside of your job?
BP: We have 9 different teams and of course, we meet them on tournaments more than managers and Patrik (Sättermon), our Head of Gaming, is in touch with them all the time. Also, we launched our own hardware brand, called "Fnatic Gear" and we did that because we thought "Hey, we have the best players in the world and these guys know what they need in terms of hardware". We involve them more and more now in terms of getting their requirements and what they are expecting in terms of performance and design, to design our next products. We are starting to do surveys and meetings with them to know what they want in a mouse, what they want in a keyboard, what they want in a headset, what material they want for their jerseys. We are really involving them more and more in terms of how we want to develop e-sports and a brand like Fnatic on a global scale, so we interact with them quite a lot. It depends on the team, because they are spread all around the world, but we meet them personally quite often. Especially the CS guys, who really like Korean barbeque. If you meet them one day, bring them to a Korean barbeque, they will love it.

A: I'm sure we will do it. But there are also tensions between people. What do you do to ease those tensions, to stop people from arguing, especially the players? And what do you do to boost their morale, for example when they lose a tournament?
BP: We learn everyday. For example, recently we have hired a mental coach for the League of Legends team and soon we are going to hire a nutritionist. Just like in traditional sports, e-sport is growing, but it's a very young industry, so I think we need to bring more support, especially on the mental side, the nutrition side and training. When people lose, there is tension, but then we regroup and talk. Just like in any sport, tensions between players can happen. Especially with our legendary CS:GO team, which has recently reformed. They need time to regroup, to train again and to find what makes them special. We don't do anything extraordinary, we just give them support and training. And when we lose, we just take time and learn, discuss and get better for next time.

A: About the recent reunion, how did it affect your marketing strategy? And what do the players themselves think about the it? Was it a good idea? Or do you need to work on it?
BP: We need to work on it, because even if it's a team that achieved greatness before, especially in Counter-Strike, nowadays there are 8 really good teams and there isn't one which is like "Ok, those guys win all the time.", even VP. They almost won the ELEAGUE recently and then they lost in the finals in Atlanta, so right now there is no one that's at the top. But when the team reformed they were super happy, because they knew they were kind of like an iconic team. They all have very good skills and personally, I think from the marketing side, that also a very good charisma. Very interesting faces and stuff, which is important. I'm sure they will regroup and they will come back to the top. From a marketing perspective, when we learned that they were regrouping I was super happy, because Flusha and JW were back and they are super cool guys, who play like no other. We are going to do more stuff with them and hopefully they will start winning again. I'm sure of it. And you're going to see them at all the other big tournaments.

A: It's nice when your teams win tournaments, but at the same time, they are always away from their homes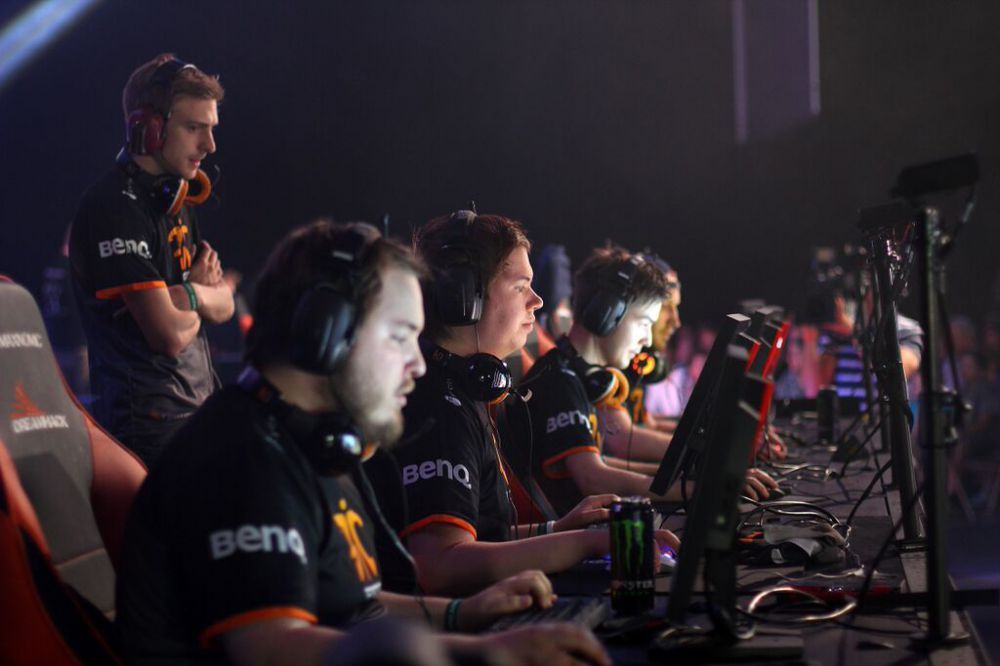 and their families. And so are you guys. I would like to know, how does it affect your daily lifestyle, your private lives? And how do you deal with being away for such a long time?
BP: It's not an easy lifestyle, especially for them, because they travel all the time. I travel a lot, but they travel like crazy. Out of 365 days per year, they are away for around 300. Maybe it's tough for our daily lives, but the whole industry is so exciting and we all want to compete better, to win more and generally, as Fnatic, we don't only work for ourselves. Also, we think "Ok, how do we bring e-sports to even a bigger audience and show the people that this is the future of sports". So even if sometimes we are tired, don't sleep much and have a broken voice, we are all super passionate about what we do. I've been in lots of different jobs and there has never been a job where I was bored. Even when it's tough, we always regroup and we always find solutions to push things forward.

A: It's important to win games and propel e-sports as a brand, as well as your brand, the Fnatic Gear. Was it a big surprise here in Katowice, when your team, that is one of the best teams in the world, didn't make it past the group stage, same as Virtus.pro? What do you think about it?
BP: Honestly, it was a surprise. Even though we knew that they regrouped not so long ago, as I said before, the industry is moving so fast and they need more time to train and to find what makes them great. Maybe they won't use the same strategies like last year, because the game has evolved and the industry is evolving. It was surprising, because especially with Immortals, we thought that we were going to win. I was watching the match and it was 13:4 or something and I was like "Yeah, great. We are going to go through the group stage." Then I had a meeting and after it finished, I went back and saw that they came back and it was 13:13. We were all a bit shocked to be honest and when VP lost, we were shocked as well, because it's sad for the event, that VP is not there anymore. The atmosphere at the stadium would've been crazy. We saw that lots of Polish fans were very disappointed too. Some people drove 500 km to Katowice just to see VP play, but these days, especially in CS:GO, we don't know who is the best right now. Let's see what happens. I know that the team is training as we speak and we are always looking at the future, so I think it's going to be ok.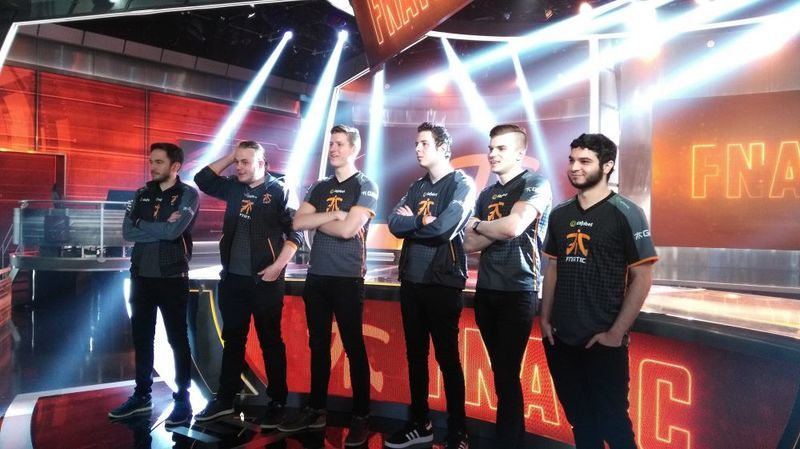 A: Can I ask you about the future now? Because CS:GO is pretty popular right now, but what happens when it starts losing popularity? There are always new games coming out, new e-sport titles and are you planning on expanding on those new titles, like for example Overwatch?
BP: As Fnatic, we've been here for more than 10 years and we have teams in all the major games and always looking for more. Game owners are coming to see us, to test their games and get feedback. We also were one of the first teams to get Overwatch team immediately, because we knew it would be great. And coming from Blizzard as well, we knew it was going to be big. We have just signed a Vainglory team, which is our first mobile game team. About 3 weeks ago. We are always looking at what's going to happen, however, I think that Counter-Strike is here to stay. In ELEAGUE Atlanta they broke the Twitch records. It's such a great game, especially in the spectator mode. It's very easy to watch, very easy to understand and super intense. Even if you don't know e-sports at all, you start watching a Counter-Strike game and in 5 minutes you're hooked. Even my girlfriend, who doesn't play FPS games at all, thinks this is amazing, because the pressure is there and you see the skills immediately, whereas in other games it's more complex to understand, like in League of Legends. I think Counter-Strike is going to stay, because Terrorists vs Counter-Terrorists is such a simple idea, we have skins, the community and we have Valve behind it, which is one of the most innovative companies in the world. They listen to people, they understand that the game needs community to live and to create things, so I think that Valve is still going to be there in 300 years and maybe Counter-Strike is going to be there in 300 years as well.

A: Fnatic is growing, e-sport is growing, there are new titles. How do you guys find new people for your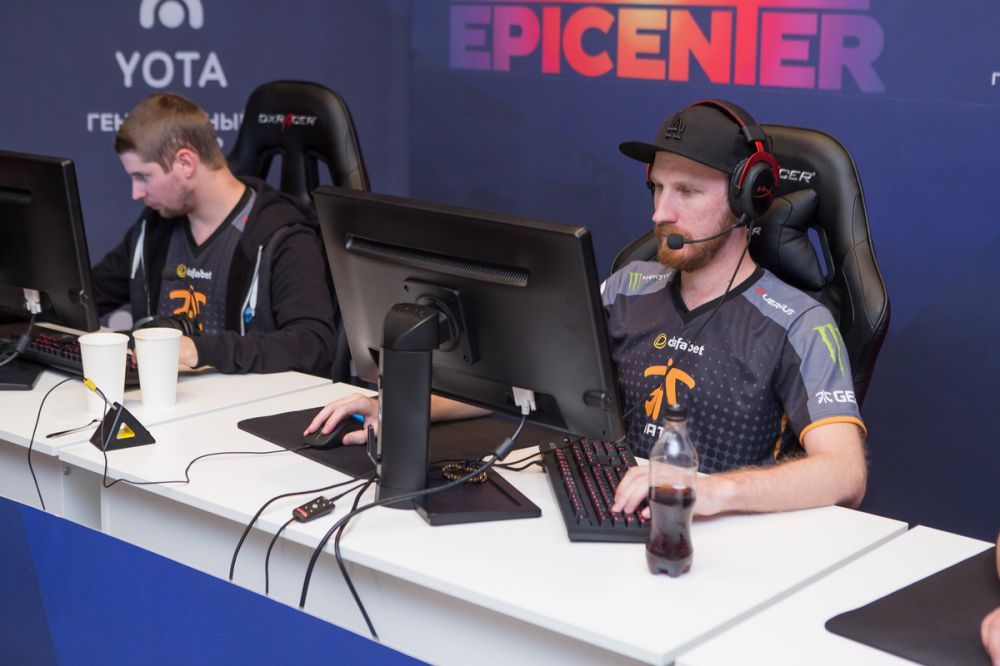 teams? How does it work, can you tell us more about it?
BP: I'm not the best guy for this, because I'm not in charge of this, Patrik is. But I think that one great thing about Fnatic is that we've had him from the beginning and he's like a legend in Counter-Strike and he's in charge of sorting out the managers, sorting out the players, being in touch with the games, what games are coming out and what's their competitive mode like. We are always counting on new players and always listening what's happening. I think that because Patrik used to be a pro player himself, one of the top ones, he knows how to spot who is not only a good player, but also a good team member, who's got the right mentality to win and to compete. He knows immediately, when we pick a player, that he will be good for Fnatic. I think it's a great chance that we have Patrik, it's a thing that makes us unique. Also the players, they all respect him, they listen to him. Even yesterday, we were at the party and we met people, who were like "Oh Patrik, can we talk with you, can we take a picture". He's not the one who is the most talkative or putting himself in front, but people know him, people respect him and he's always there, even if sometimes he's behind the scene. And I think he's going to be there for a long time. I think that's what makes us really different from other teams.

A: I hope it stays that way. We don't want to take too much of your time, so just one last question we would like to ask. If not Fnatic and not Virtus.pro, who do you think will win this tournament?
BP: Honestly, I don't know who, but maybe FaZe Clan. They've been good against us and I like their playstyle, but we will see, because this tournament has been totally unpredictable. I would say FaZe, but we will see. (Astralis was the winner)

A: Thank You very much for your time, it was amazing meeting you.
BP: Thank you.
Pictures: Matthew "Jakazolo" McCauley, Robert "Inz" Wylie, Maks Fus Mickiewicz
Correction: Adrianna Smolarczyk